Here you set up inputs to your circuit. It has three main options:

Basic: Here you can give constant values to the input for/at specified time intervals. For e.g. 0 for 5ns, 1 from 5ns to 10ns…
Clock: When you want to give a clock signal or if you want to give all possible input combinations like in a truth table (e.g. 00, 01, 10, 11 …).
Advanced: Here you have advanced stimulus options. We do not usually use this.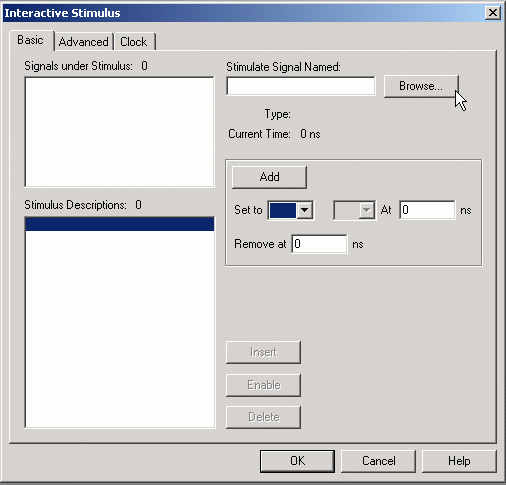 Note that if you change stimulus after running the simulation once, you must go to Simulate  Restart in order to bring back the starting time to 0. Otherwise, you may get wrong results.